Up to the Platanias hill where the old village is located , there is a very nice , brand new building.
This building , a small block of apartments, is the result of a very successful cooperation with the Finnish family of Anderson.
In this building , 2 apartments are for sale .
One on the ground floor and one on the first floor.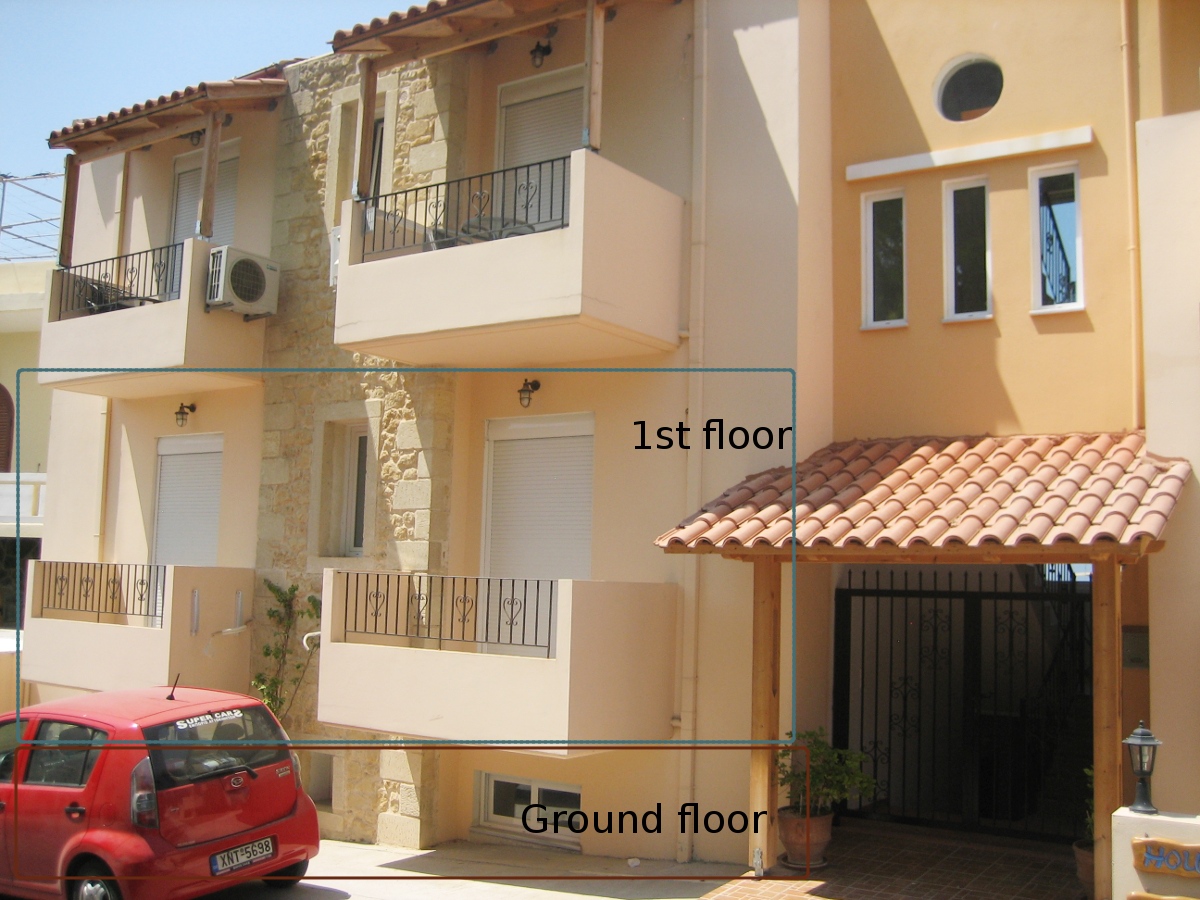 Each apartment consists of 2 bedrooms , 1 large living room with kitchen , and of course bathroom.
Please note :
These 2 apartments can become one big maisonette with an inner staircase
.
In this case the price will be 235.000 EUR.
Advantages:
The natural and cosmopolitan environment of Platanias. Not isolated but located in an environment where shops and restaurants are in a walking distance.

Excellent view from balconies and terrace to the village and aegean sea. The building is located to one of the most privileged locations of Platanias opposite to the old church.
Swimming pool in the back yard.
Air conditioning and wood stove for your winter evenings.
High level concrete construction gives security and endurance through time.
Apartment No1 : 1st Floor
Price : 160.000 EUR
E : 73 m²
E (balconies) : 20 m²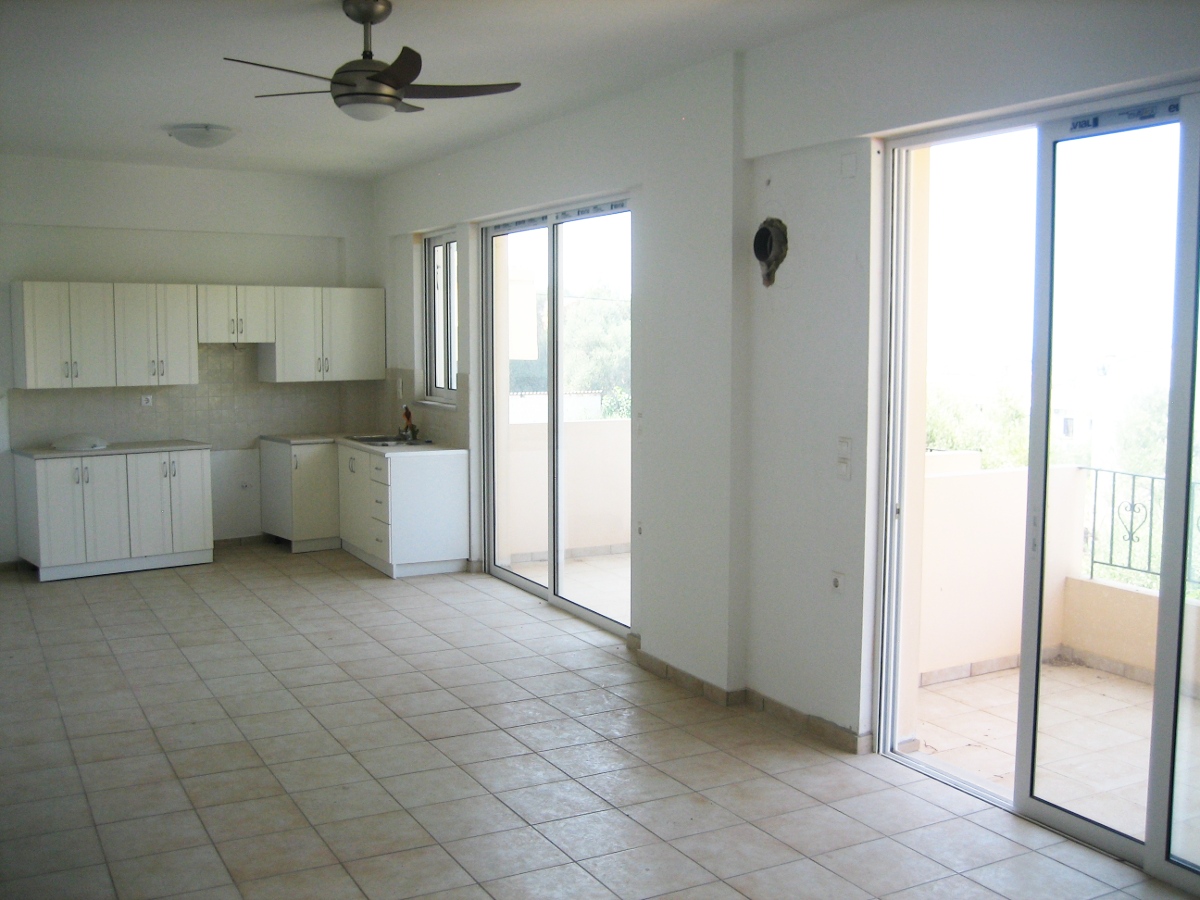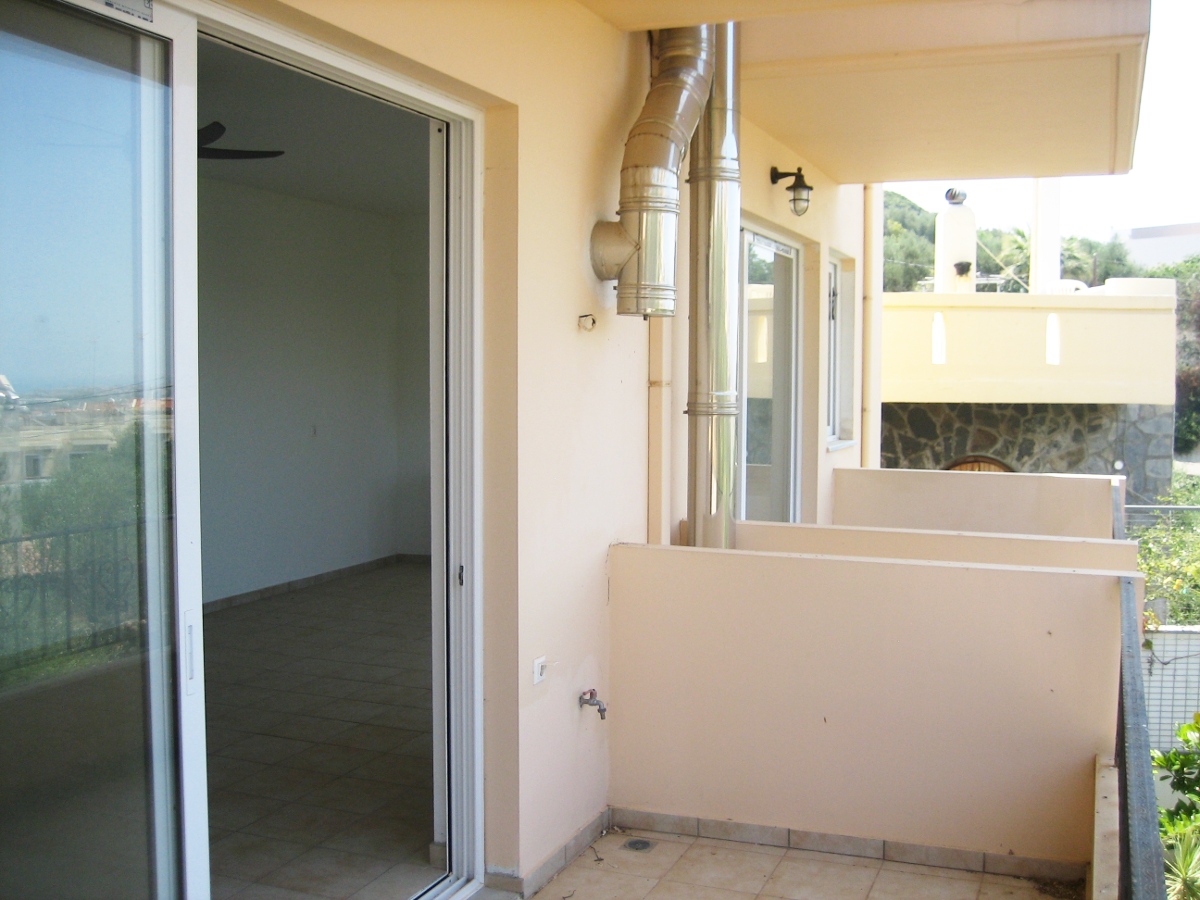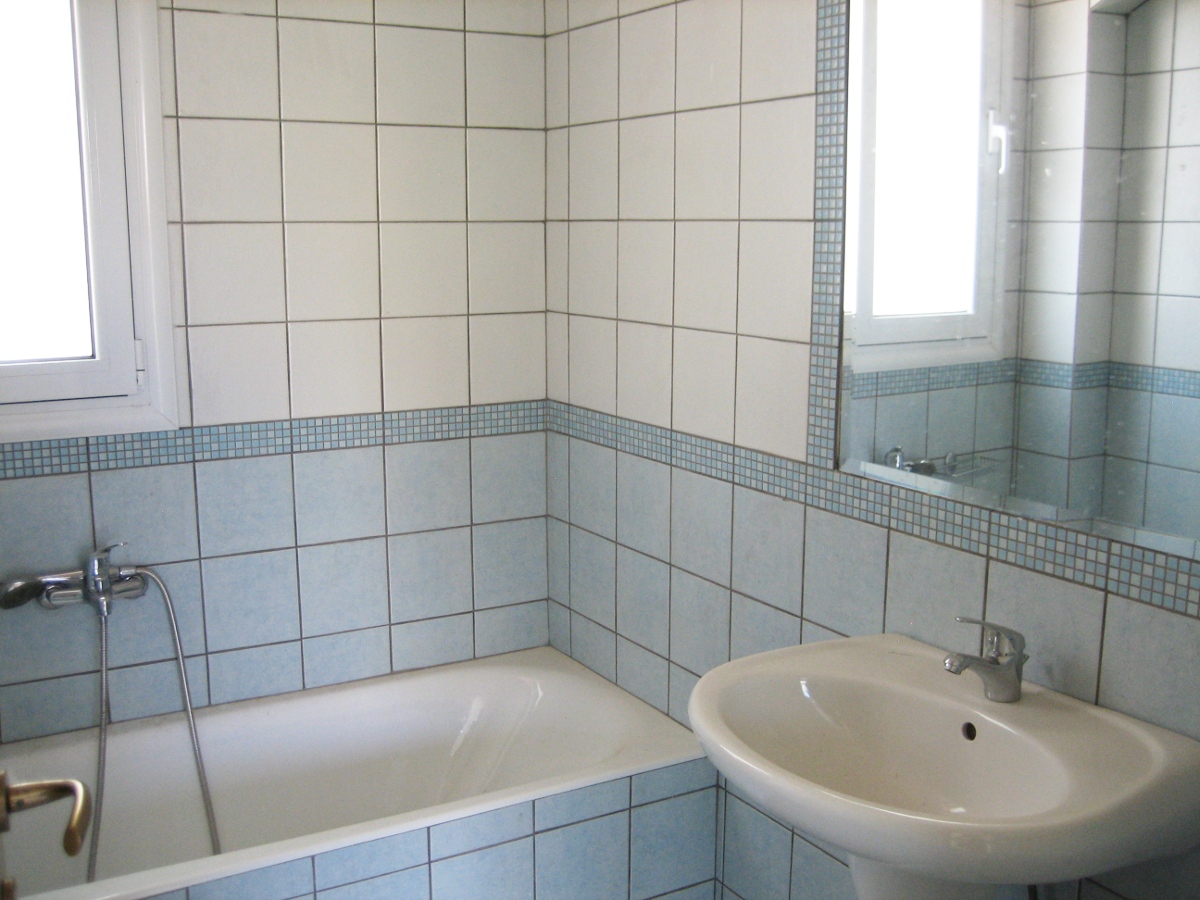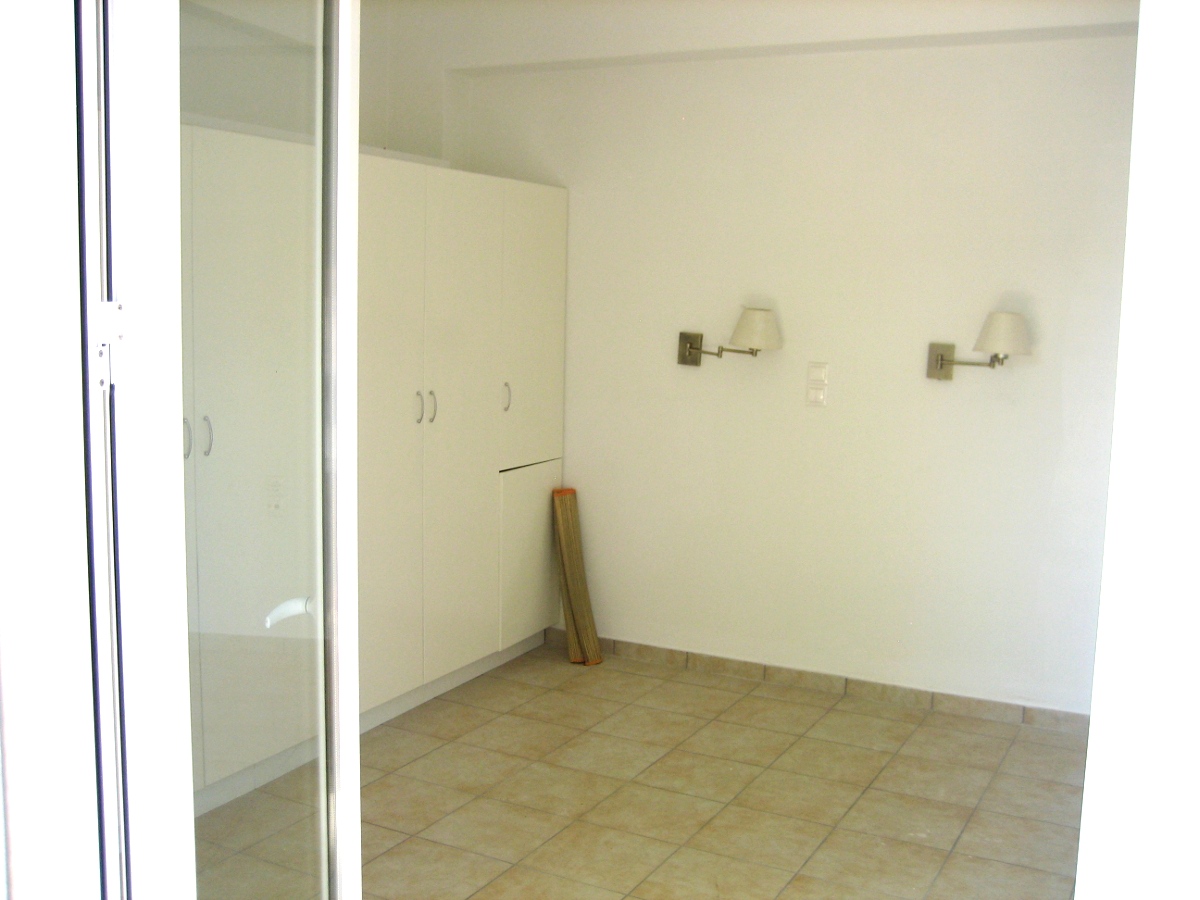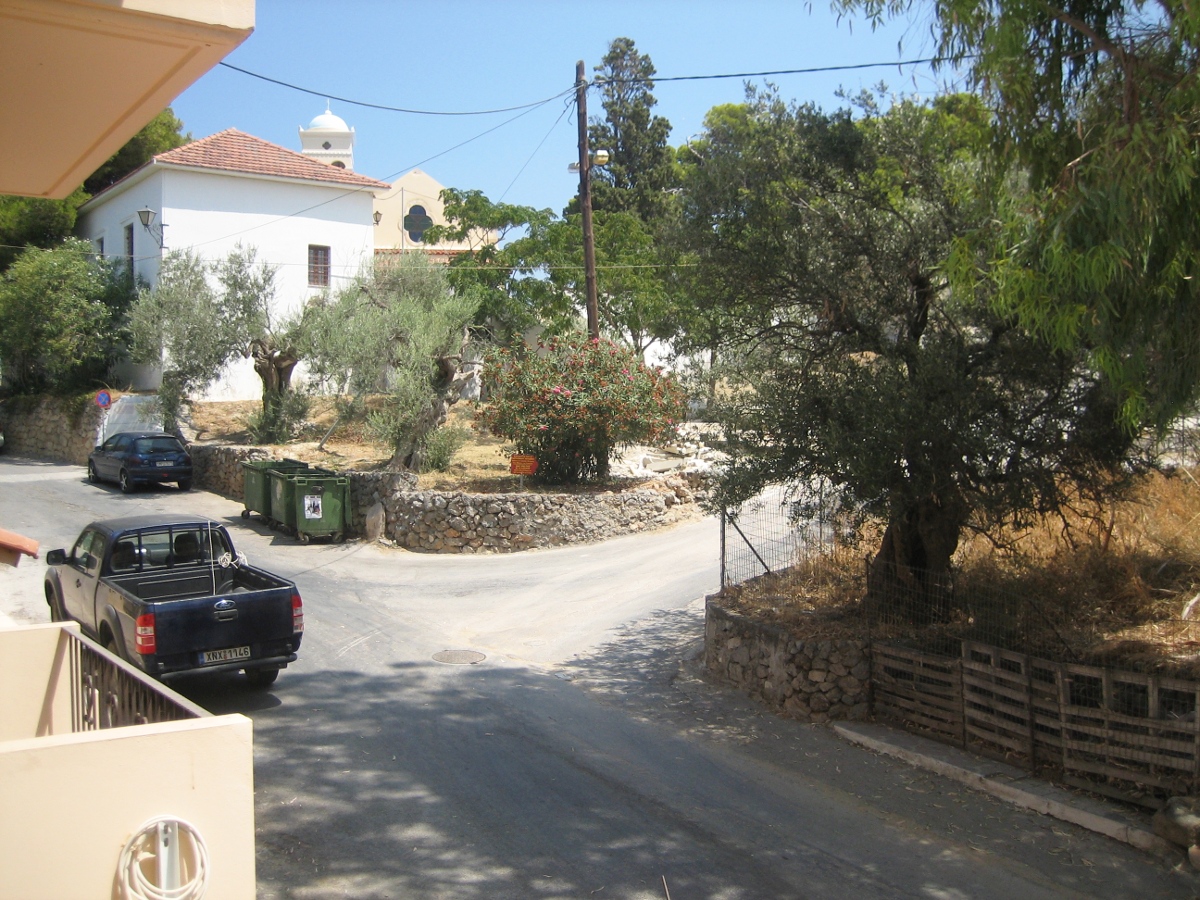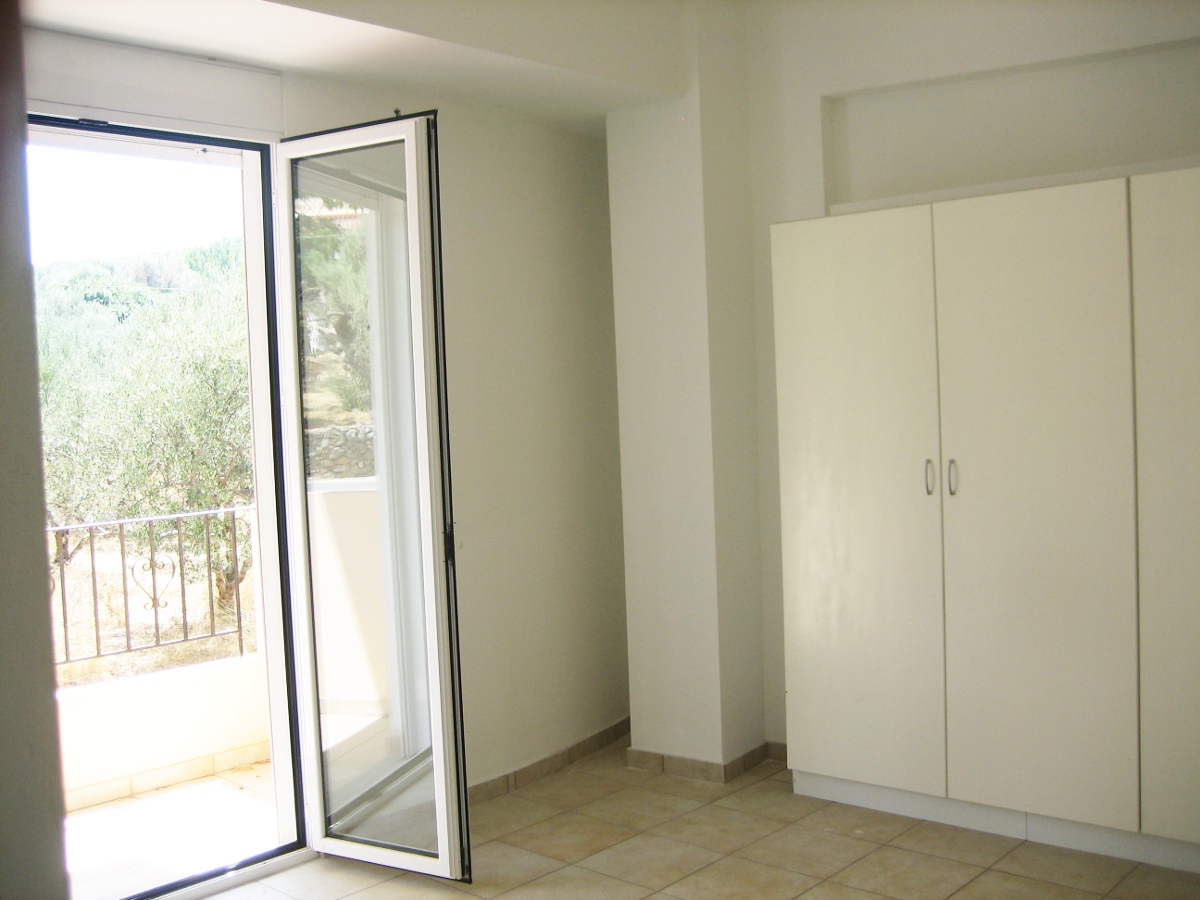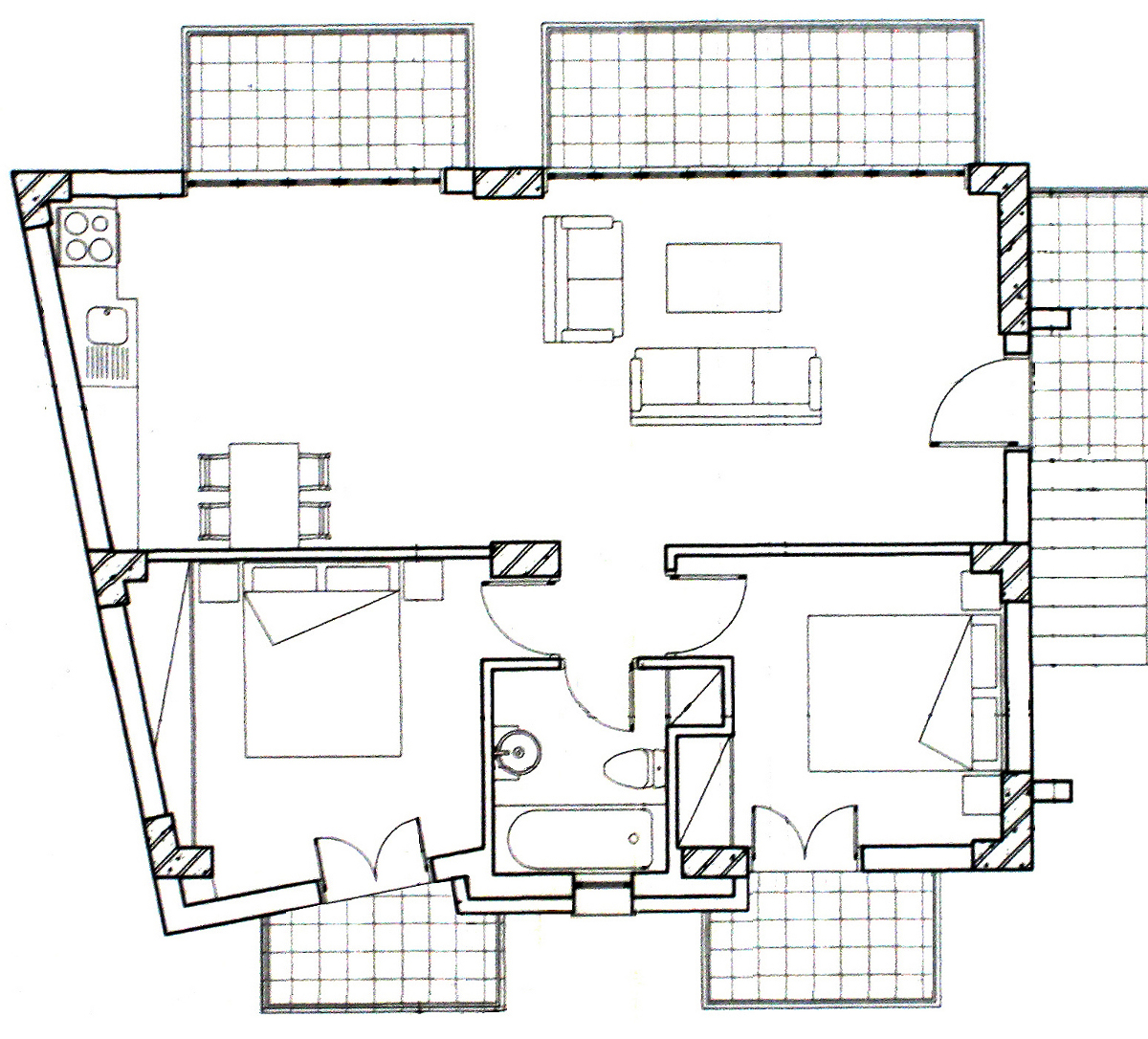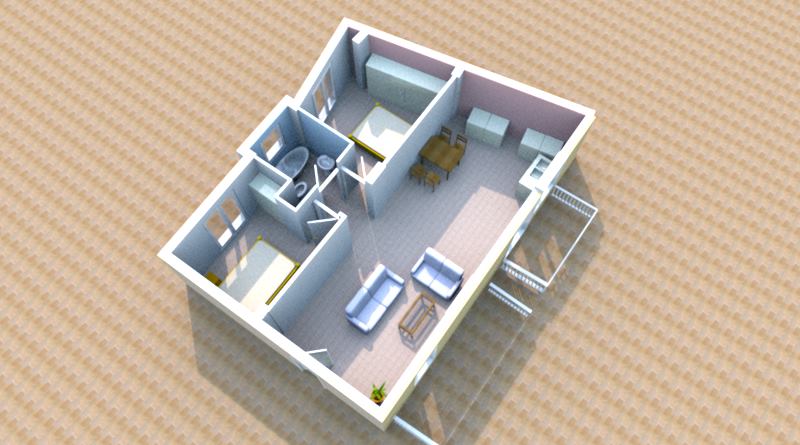 Apartment No2 : Ground Floor
Price : 90.000 EUR
E : 75 m²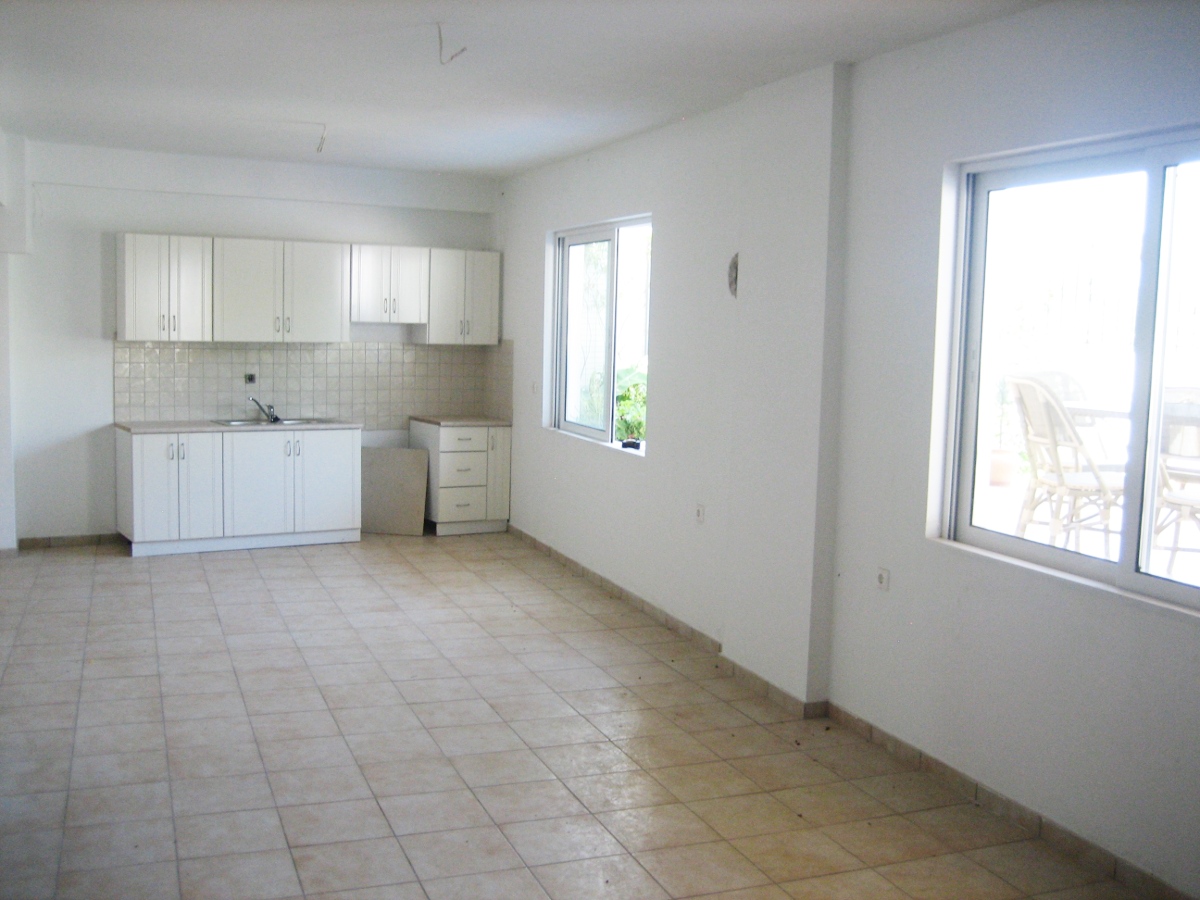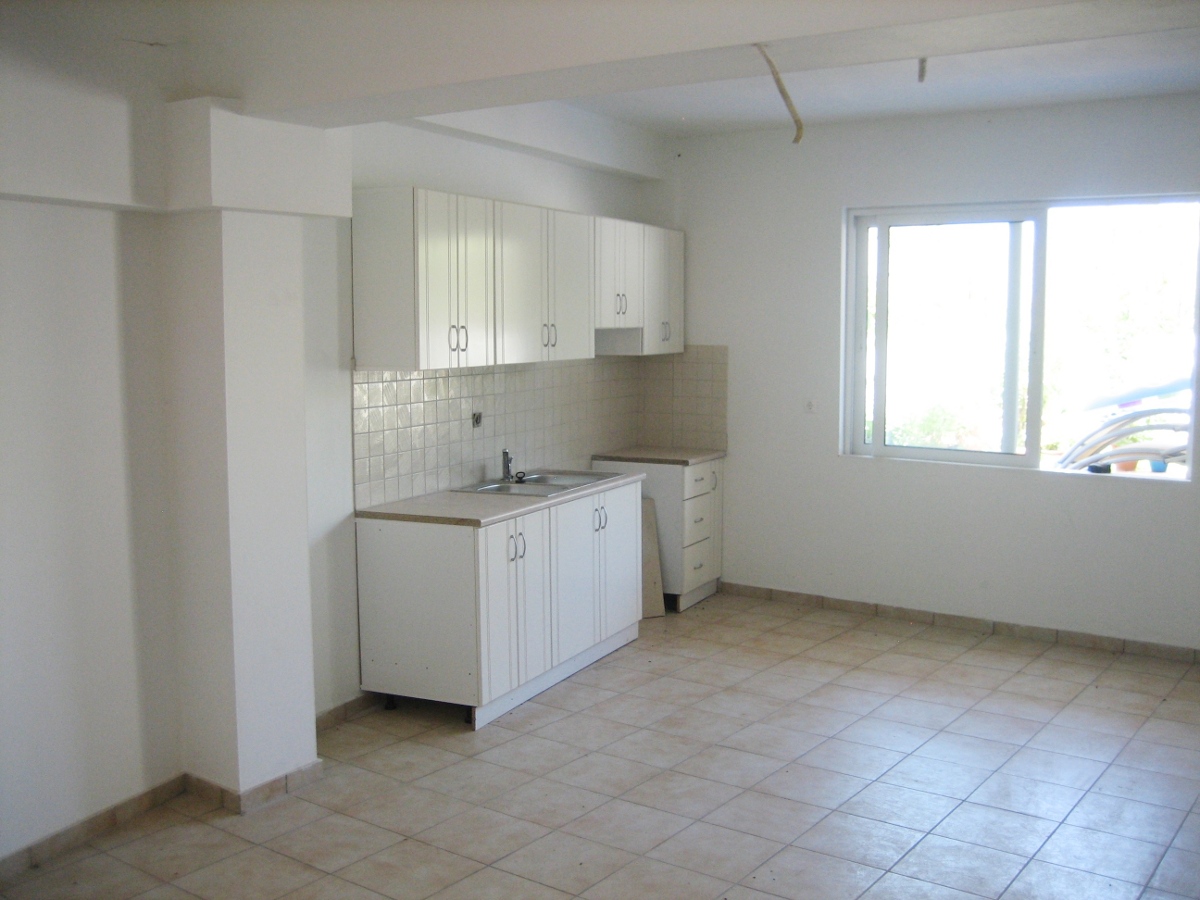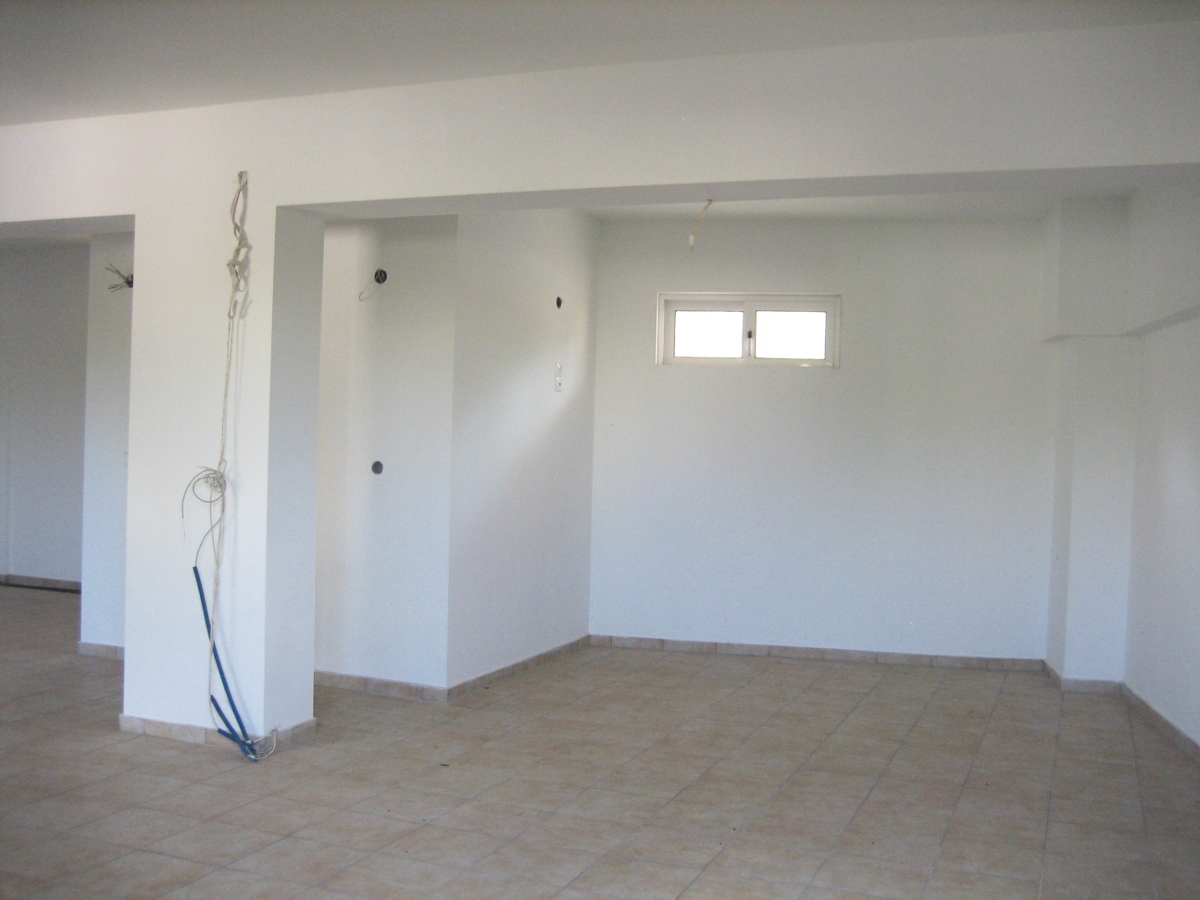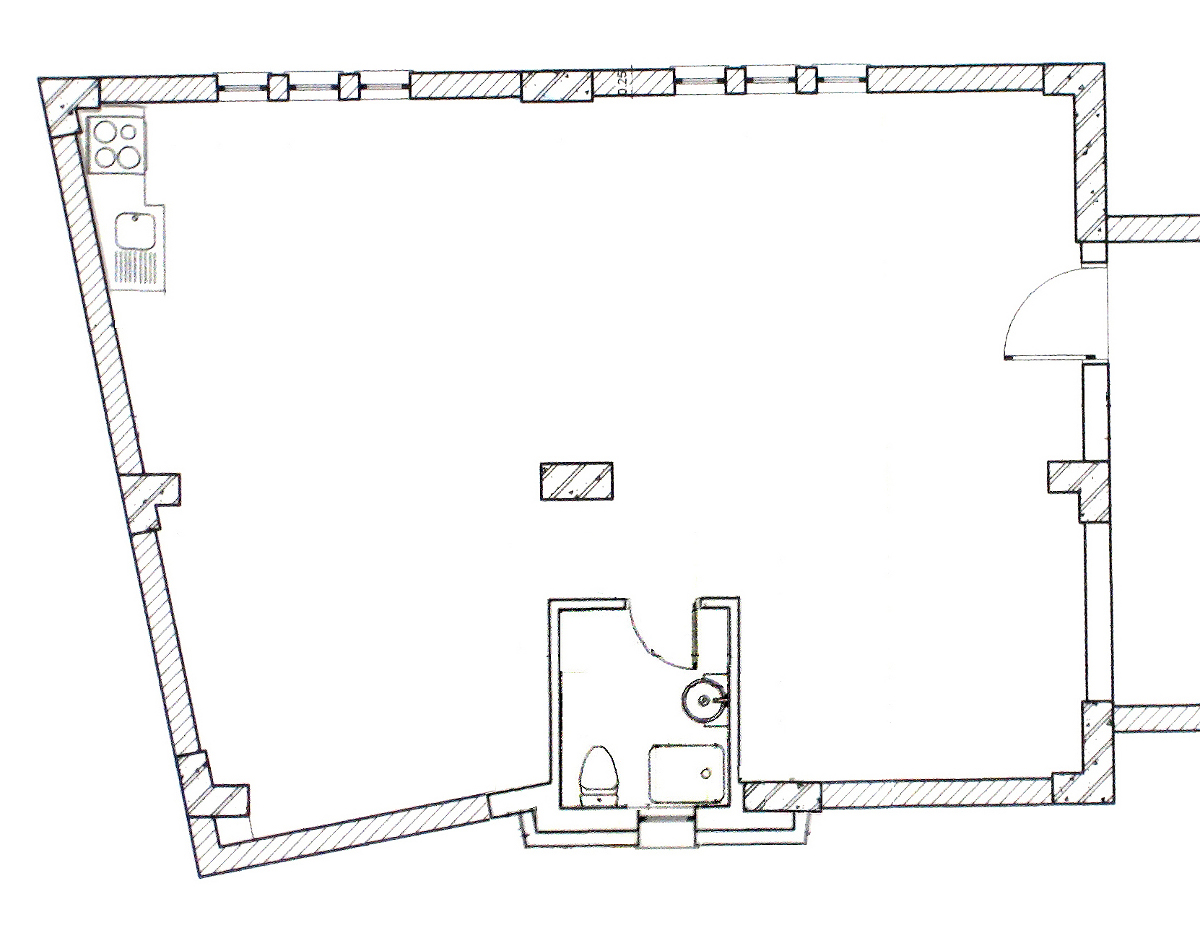 The buyer can form the apartment (walls,rooms) on its' will and our expense.
Amenities
Amenities include :
The yard , with the pool (you can watch on the previous video)
The terrace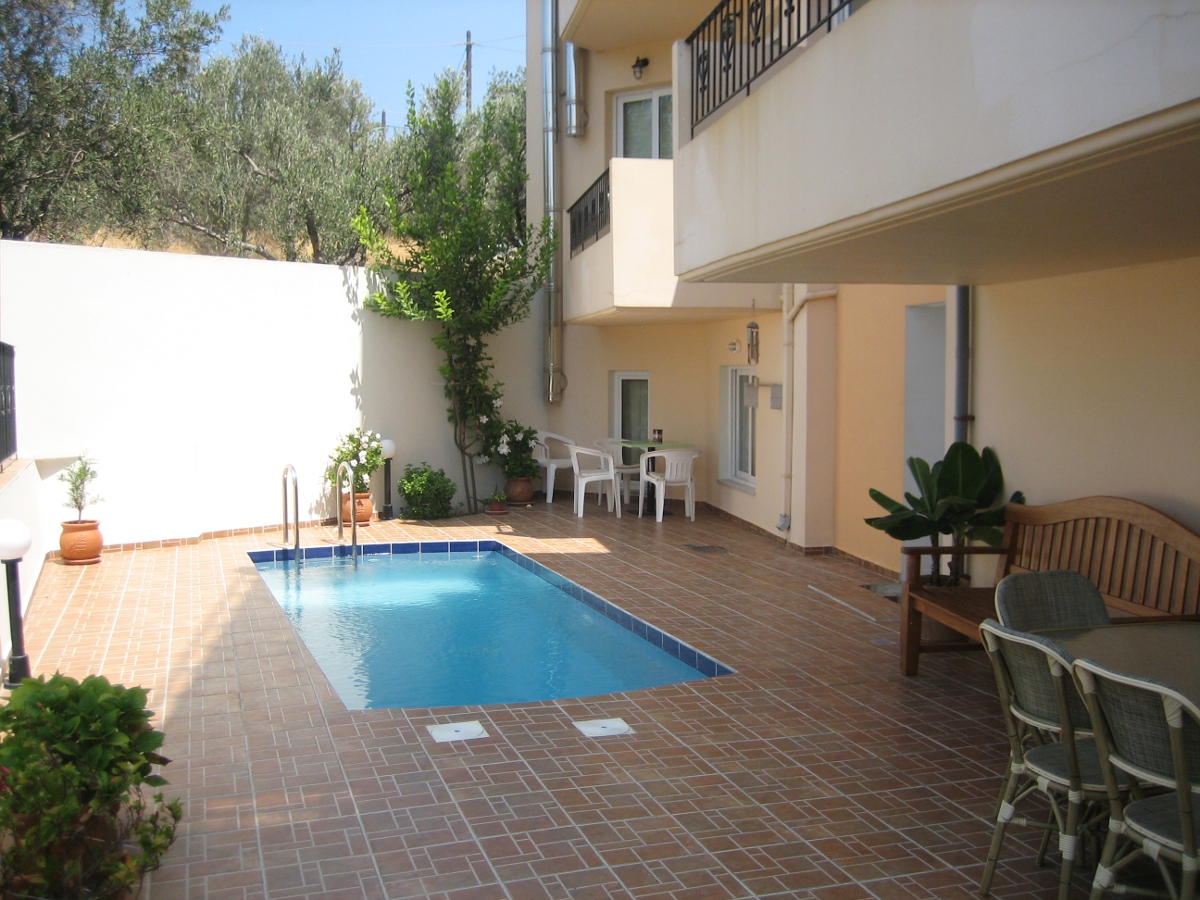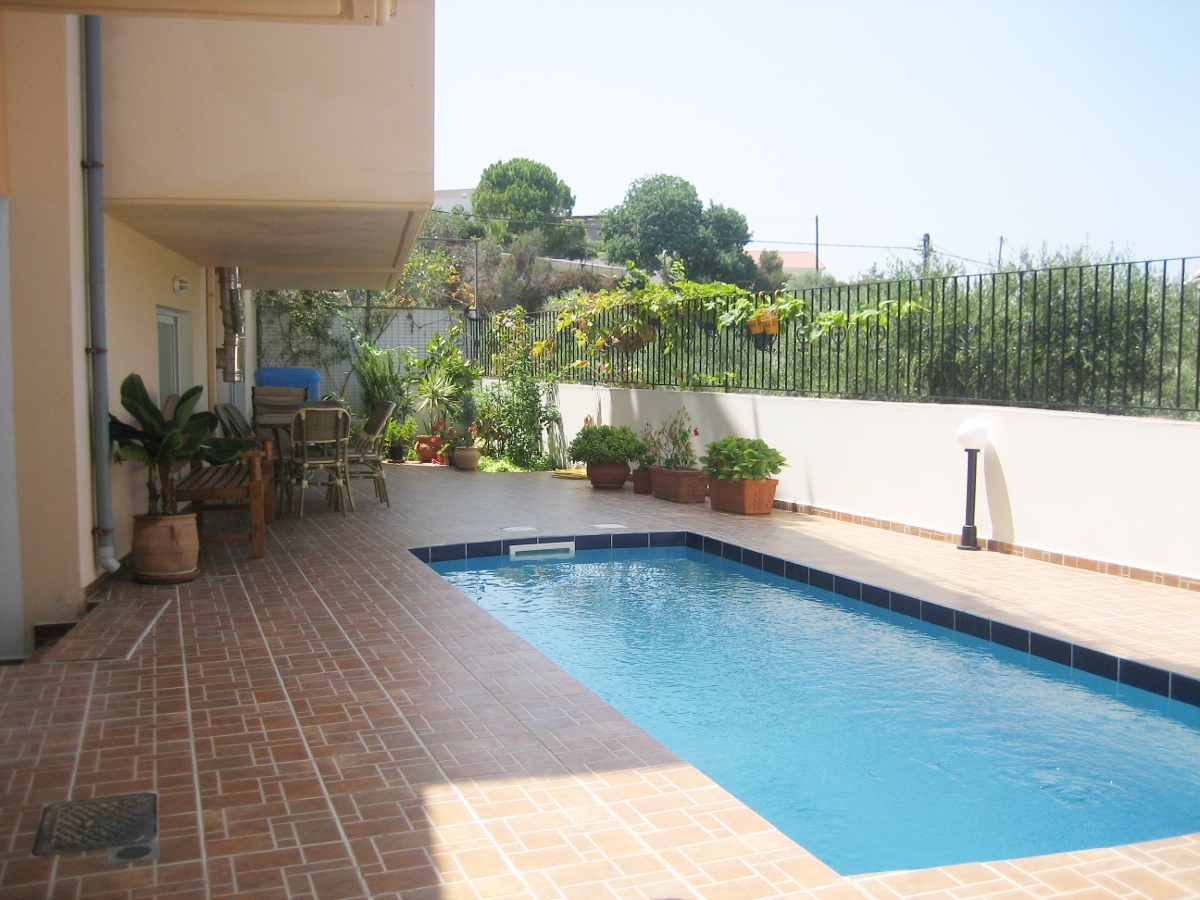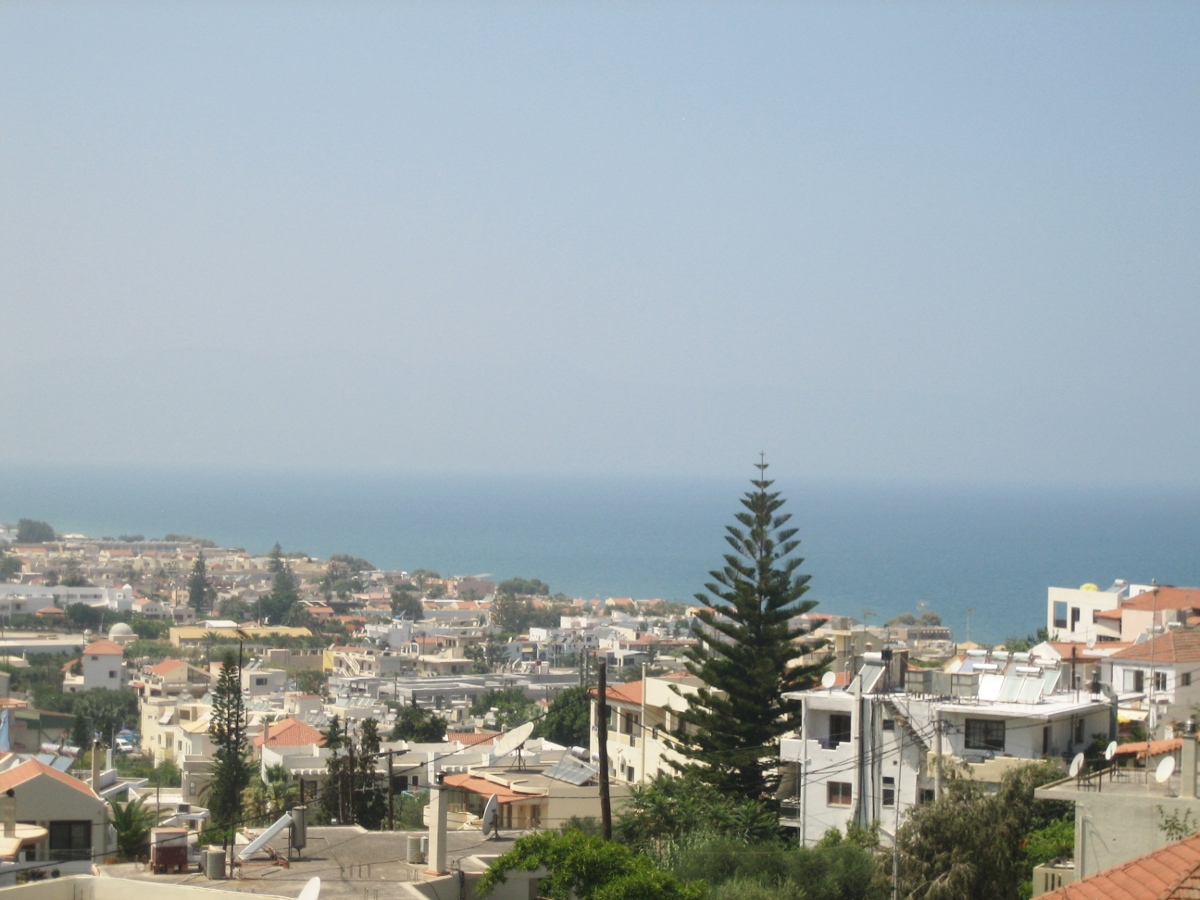 For more information please
contact us
.